Credit Cards
We have the credit card that's right for you.
Avoid those crazy flyers in the mail and wild, unachievable promotional offers, and get a credit card from those who you know best! Midwest Bank offers the latest in credit card benefits and security, and can help tailor the perfect card for your needs.
Our credit cards can be a great way to build credit, maximize cash back options, or earn special rewards.
With a variety of different credit card types to choose from, Midwest Bank has the perfect card for you and your family. Our cards can help you gain financial freedom while building your credit and also earn valuable rewards. Explore the different types of cards and find the perfect one for you.
Credit Card Features & Benefits
24/7 US-based customer service

Cell phone protection

Chip card security

Fraud monitoring

Email & text fraud alerts

Mobile payments & Visa Checkout

Online account management at MyCardStatement.com

Travel accident insurance ($150K)
Auto rental collision damage waiver**

Purchase & extended protection

Lost & stolen card reporting

Emergency card replacement

Verified by Visa

Emergency case disbursement

Travel & emergency assistance

Zero fraud liability

Identity theft assistance
Need to access your Midwest Bank credit card account?
Get quick and easy access to your credit card account to check your balance, pay your bill, and more.
Frequently Asked Questions
How do I notify Midwest Bank of my travel plans?
Simply call the phone number on the back of your credit card to notify TCM of your travel plans.
I locked myself out of the credit card website. Who can I contact for assistance?
If you locked yourself out of the credit card website, please call 1-866-572-1637.
I lost my credit card. What should I do?
If you lost your credit card, please call 1-800-883-0131 immediately. TCM representatives are available 24/7 in the Customer Contact Center.
How do I request a credit line increase?
If you want to request a credit line increase, please call 1-800-883-0131.
How do I view my account and make card payments online?
To view your account and make card payments online, visit mycardstatement.com to create an account.
Here are some benefits of creating an account.
Easily make payments and set up alerts.
Enroll in eStatements.
Access your FICO Score for free.
1 Annual Percentage Rate (APR). See card application's Important Disclosures for terms, rates, and fees.
2 Balance transfer fees will be waived and applied as a statement credit to your account. Balance transfer transaction must be made by November 30, 2023, to qualify for this offer. Credit will appear on your statement on the following cycle. Credit may take two cycles to appear.
3 In order to access rewards, your account must be open and in good standing.
4 Certain terms, conditions, and exclusions apply. In order for the coverage to apply, you must charge your eligible cellular wireless bill to your covered TCM Bank-issued card. To learn more about this benefit visit the FAQ section at www.cardbenefitservices.com or call 1-866-894-8569.
*Coverage applies when the entire cost of the fare (less redeemable certificates, vouchers, or coupons) has been charged to the card. Your account must be in good standing. Restrictions to coverage may apply.
**To activate coverage, complete the entire rental transaction with your card and decline the collision damage waiver coverage if offered by the rental company. Restrictions may apply if you have personal automobile insurance covering this theft or damage.
This card is issued by TCM Bank, N.A. subject to credit approval.
Personal & Auto Loans
With nearly 100 years of combined experience, our Midwest Bank loan professionals are ready to help you reach your goals. Whether you're buying a new car, consolidating your debt, or paying for your child's education, we are here to help you.
Learn more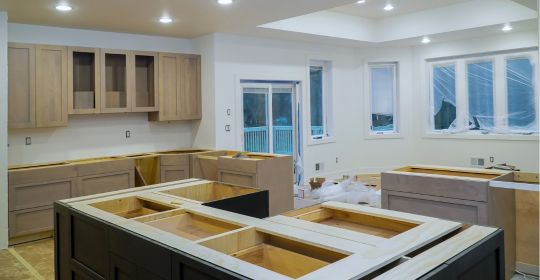 Home Equity Line of Credit
Use your home's equity to help you tackle an improvement project or finance a major purchase. Leverage the equity you've built in your home to help accomplish home improvement projects, pay for education expenses, or use it towards other large purchases.
Learn more