Agricultural Insurance
Our roots run deep in agriculture.
When you choose Midwest Bank Agency for your agricultural insurance, you're partnering with experts in the industry. We understand that farmers don't work 9-5 and neither do we. We're here for you in the office and in the fields. We understand what it takes to protect your operation and help ensure it's success in the future.
Agricultural Insurance Products
Protect your livelihood and your legacy with our agricultural insurance solutions with Midwest Bank Agency. We're your trusted partners in the ag industry and can provide you with comprehensive coverage at competitive rates for farm operations of all sizes.
Multi-Peril Crop
Weather can change in an instance and farming can be unpredictable. Multi-Peril Crop Insurance (MCPI) protects your crops against losses due to adverse weather, drought, fire, insect infestation, plant disease, wildlife, and more.
Livestock Risk Protection
Livestock Risk Protection (LRP) helps safeguard your operation against declining livestock market prices. We offer a variety of coverage levels and periods of insurance corresponding with general feeding, production, and marketing practices.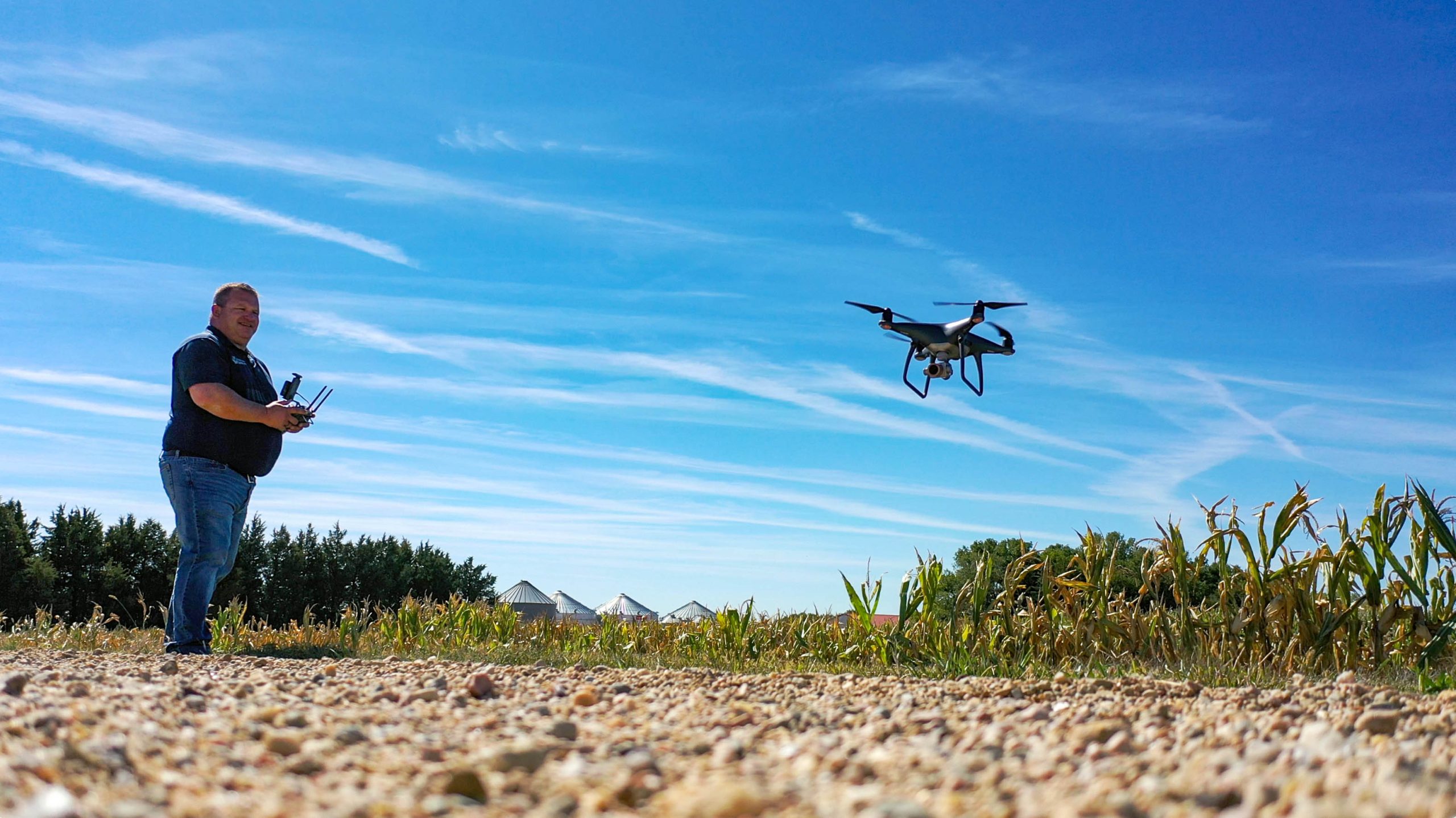 Crop Hail
We'll help you choose the best coverage options for your operation to provide you protection to cover damage from hail. We'll help ensure your livelihood is protected and you have peace of mind. Options include companion hail or production hail.
Pasture, Rangeland, Forage
Pasture, rangeland, forage (PRF) is a federal crop insurance program that helps protect you against yield losses caused by lack of rainfall.
Why Choose Midwest Bank Agency?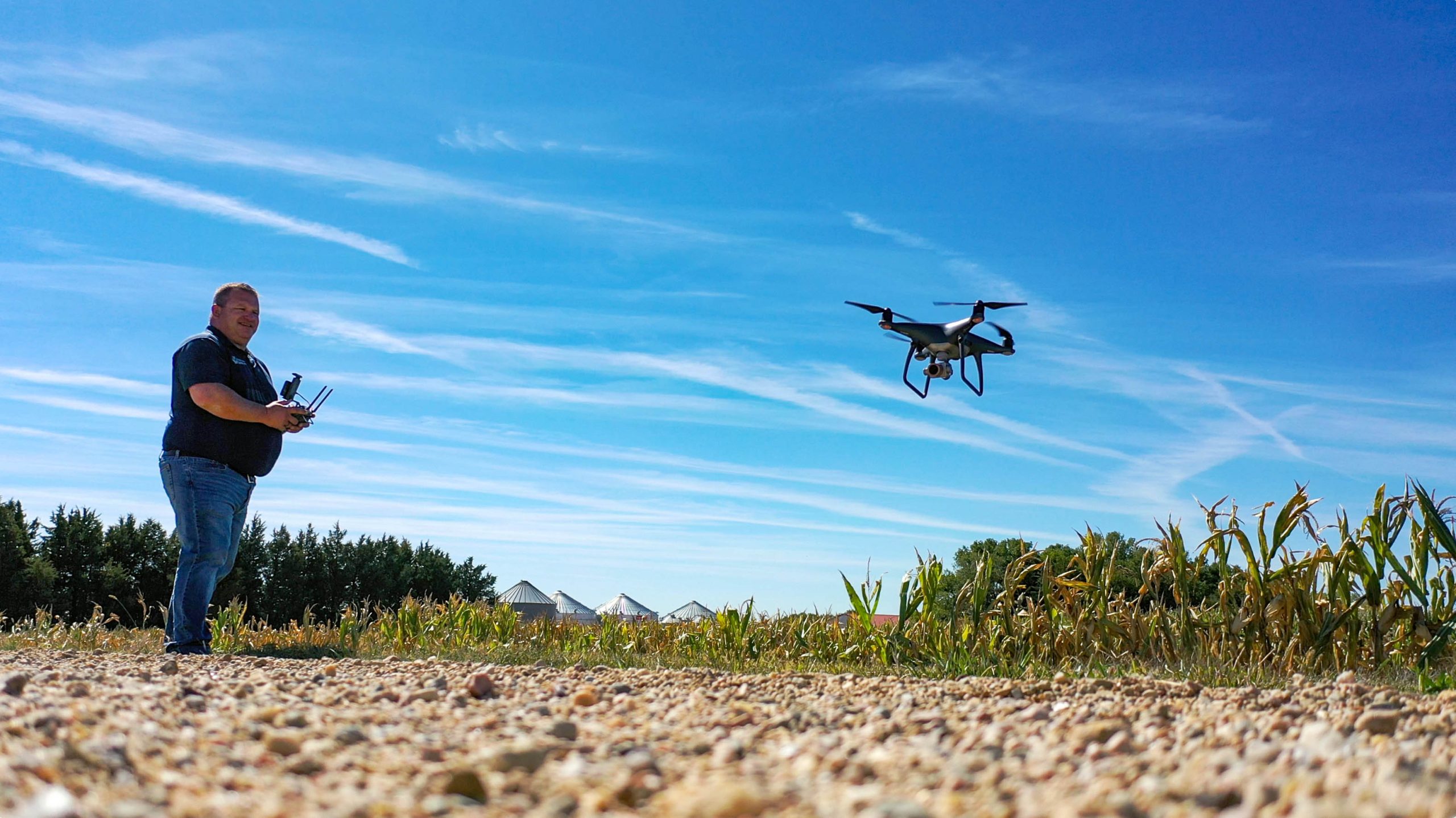 Drone Technology
We use the latest drone technology to help you save more by taking photos of your crops from every direction, giving us a three-dimensional view of the field.
Ag Experts
Our agents understand the industry and have real-life experience with ag operations.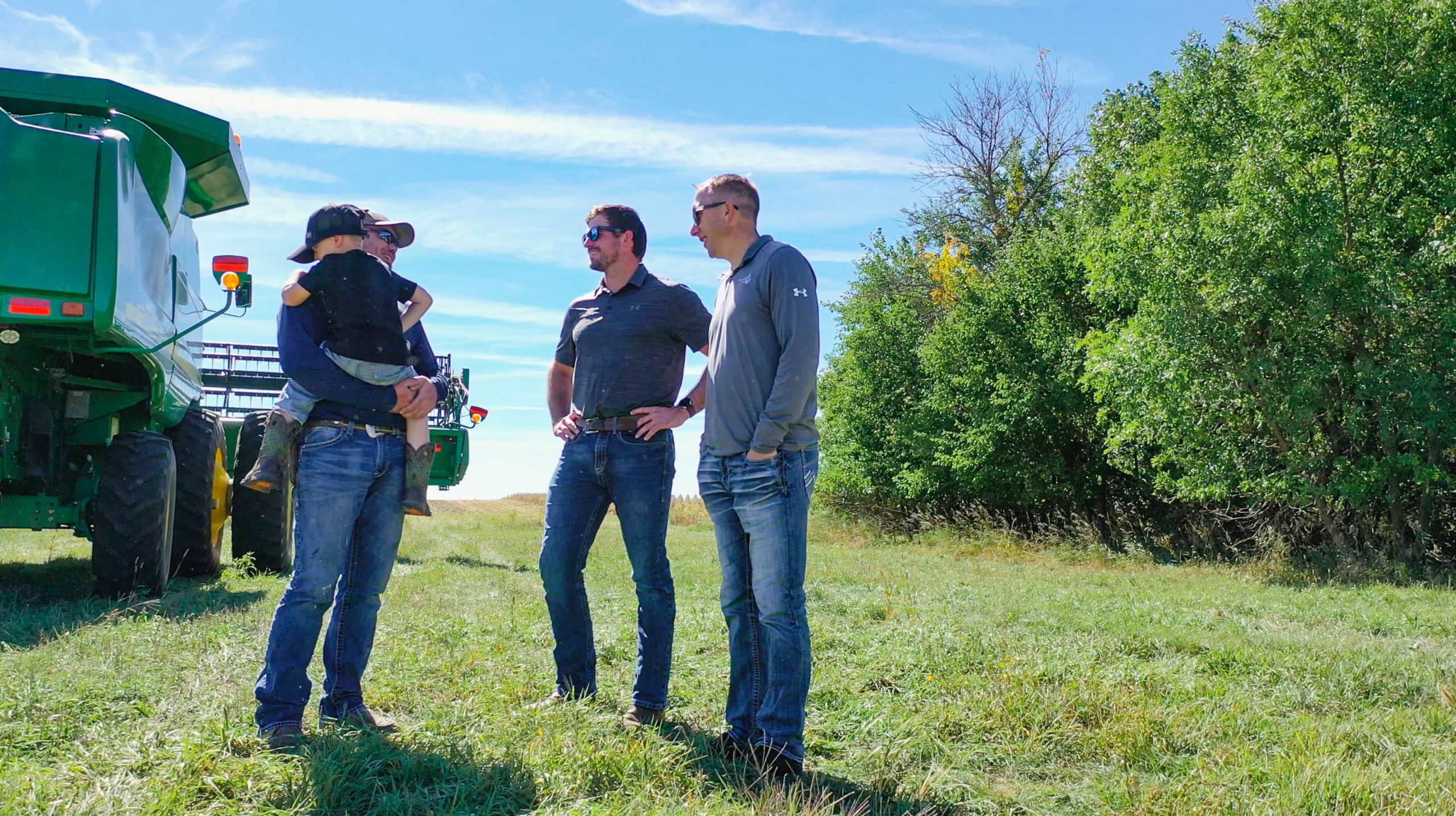 One-Stop Shop for Ag Needs
You'll have quick and easy access to Midwest Bank lenders and staff to help you with all of your farming operation financial needs.
We're a Hands-On Agency
---
Farm Insurance
Every farm is different, and we understand that. We'll help structure your farm policy to meet the needs of your operation. We can provide coverage for farm buildings, equipment, tools, and more to help ensure you have the coverage to best protect you and your farm.
Farm Property
Protects the physical assets and structures on a farm, such as barns and equipment from various perils including natural disasters, theft, and vandalism.
Farm Auto
Provides protection for vehicles used in farming operations, including trucks, tractors, and other farm-specific vehicles, covering them against accidents, damage, and liability claims arising from their use.
Farm Liability
Provides coverage for liability claims and lawsuits arising from accidents or injuries that occur on a farm, protecting you from financial losses related to legal expenses and settlements. This coverage typically includes protection for bodily injury and property damage claims, as well as coverage for legal defense costs.
Farm Blanket/Umbrella
Provides additional liability coverage beyond the limits of other farm insurance policies, offering extra protection for various liability risks, such as lawsuits or claims that exceed the underlying policies' limits. It serves as a supplementary safety net to safeguard you and your assets from potentially substantial financial losses.
Farm Livestock Coverage
Protects you against financial losses resulting from the death or illness of your livestock, including cattle, poultry, and other animals. It typically covers various perils, such as disease, accidents, and natural disasters, providing compensation to help you replace and recover the value of your animals
Request a Free Quote
Contact us today to discuss your operation needs and we'll find the coverage that fits your farm.
Frequently Asked Questions
How are crop insurance prices set?
Crop insurance prices are typically set through a combination of market forces and government regulation. They are often based on expected prices for specific crops, influenced by commodity market trends, and may incorporate measures of price volatility to account for potential fluctuations. Government subsidies, regulatory oversight, and crop-specific factors, such as historical yield data and regional risk assessments, also play a role in setting crop insurance prices.
When can I change my crop insurance coverage?
Crop insurance coverage changes can usually be made during specific periods known as "sales closing dates". The specific timing and options for changing your crop insurance coverage may vary depending on the type of crop insurance you have. For instance, in Nebraska, the sales closing dates for soybeans and corn is March 15th.
We can help you determine the best policy for your operation, and we can ensure that you have the opportunity to make adjustments before the start of a new growing season or policy year.
What is yield trending?
Yield trending is used to account for the historical trend of increasing crop yields over time. It recognizes that, on average, farmers tend to improve their farming practices and achieve higher yields with advancements in technology, better crop management, and other factors.
It helps maintain the relevance of coverage levels in crop insurance. Without it, the insured yields might become outdated for modern agricultural practices. Insurance policies can incorporate yield trending factors to better reflect current and expected future yields. This helps to ensure coverage remains adequate and provides reasonable compensation to farmers.
What is the production reporting date?
The production reporting date for crop insurance is a critical deadline that farmers must adhere to when participating in a crop insurance program. It is the date by which farmers are required to report their actual crop production and acreage for the insured crops they have planted. This information is critical for determining the potential insurance indemnity payments in case of a loss or damage to the crops.
For example, in Nebraska, the production reporting date for corn and soybeans is April 29th.
What is livestock risk protection insurance?
Livestock Risk Protection (LRP) insurance is a government-subsidized insurance program designed to protect livestock producers from a decline in the market value of their animals. It allows producers to purchase coverage that pays out if the market price for their livestock falls below a certain threshold, providing a safety net for income protection.
What does a crop hail policy cover?
Crop hail insurance typically covers specific perils, primarily hail damage, to crops. The coverage includes damage to the leaves, stems, and fruits of the crop caused by hail. It also provides coverage for fire damage to insured crops in case a hailstorm leads to fires in the fields. Crop hail insurance is typically a separate policy from multi-peril crop insurance.
We can help you determine which policies are right for your operation.
Contact Us Today

Request a Free Quote
Get started by filling out this online form.
Get an Insurance Quote

Contact Us Online
Reach out to our team today with your questions.
Contact Us
We are an independent insurance agency. We represent a multitude of companies. We are a full-service agency. Our agents are licensed in property & casualty, flood, commercial, business, farm, crop, livestock, health, life, and bonds. To contact any of our agents, use our online contact form.
Not a Deposit. Not FDIC Insured. Not insured by any federal government agency. Not guaranteed by the bank. May go down in value.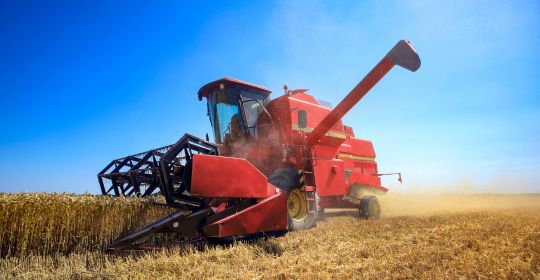 Agricultural Loans & Lines of Credit
Harvest success with our Agricultural Loans and Lines of Credit. Fund your farm's growth, manage seasonal expenses, expand and cultivate a thriving agricultural operation.
Learn more
Business Checking
No matter the size of your business, we have the checking account to fit your business needs. Get the business account that works for you and helps you to keep your business running smoothly.
Learn more