Vehicle Insurance
The auto coverage you need at affordable rates
Stay protected on the road with vehicle insurance with Midwest Bank Agency. We offer comprehensive coverage, including liability, collision, and comprehensive insurance, ensuring financial security in case of accidents, theft, or damage. Our expert agents help you tailor your policy to your specific needs, providing peace of mind every mile you travel.
Vehicle Insurance
Whether it's a farm truck or a sleek sedan, no matter what you drive, we've got the coverage to protect your vehicle. Maybe you've got a motorcycle or an RV; no matter the recreational vehicle, Midwest Bank Agency has the insurance protection to fit your lifestyle.
Car Insurance
Our policies offer comprehensive coverage, financial security, and peace of mind on the road, backed by exceptional customer service. Midwest Bank Agency offers auto insurance options to protect any kind of vehicle you drive, no matter what – we've got you covered!
Why you need car insurance
In case you cause an accident
If you're at fault, liability insurance helps cover expenses related to the accident.
In case you accidentally damage your car
When the unexpected happens, collision coverage helps fix your vehicle if it's damaged in an accident.
In case hail damages your car
Sometimes it's not an accident that causes damage. Comprehensive coverage helps fix your car if it's a non-collision incident.
In case an uninsured driver hits you
If the other driver is at fault and doesn't have insurance, uninsured/underinsured motorist coverage can help pay for damages and injuries from the accident.
Motorcycle Insurance
Rev up your protection – our Motorcycle Insurance helps ensure a safe & thrilling ride on life's open road! Motorcycle insurance is vital for your safety and peace of mind. It provides coverage for accidents, damage, and liability, ensuring financial protection while you enjoy the open road.
What does Motorcycle Insurance typically cover?
Bodily Injury Liability
Bodily injury liability insurance covers expenses if you injure someone in an accident, including medical bills and legal fees.
Property Damage Liability
Property damage liability insurance covers costs if you damage someone else's property in an accident.

Medical Payments
Medical payments cover medical expenses for you and your passengers after an accident, regardless of fault.
Types of motorcycles typically covered
Cruisers
Sports Bikes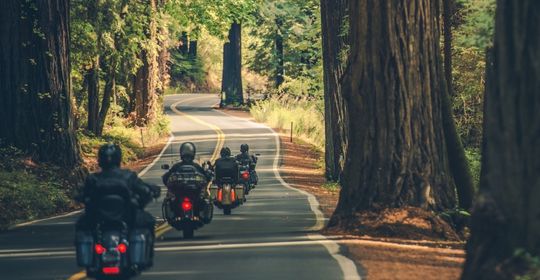 Touring Bikes
Scooters and Mopeds
Recreational Vehicle Insurance
Protect your adventures! Recreational vehicle insurance is essential to safeguard your outdoor adventures. It covers accidents, damage, theft, and provides liability protection. Ensure peace of mind while exploring the great outdoors with comprehensive recreational insurance.
Types of recreational vehicles typically covered
Marine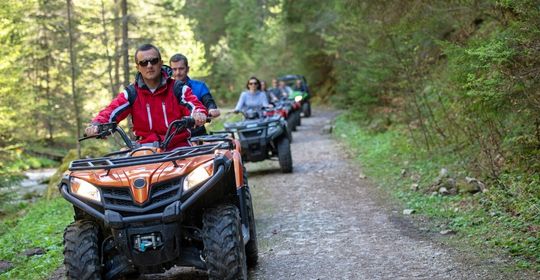 Off-road vehicles
Motorhomes
Travel trailers
Get a Free Quote Today!
Contact us to get a free auto, motorcycle, or recreational vehicle quote from one of our agents today.
Why Midwest Bank Agency?
Personalized service
You'll have a partner throughout the entire process, and will be right there to advise you the entire way.
We work to save you money
Finding the right plan to fit your needs is our primary goal.

Community-based values
We work directly with our friends and neighbors and are focused on supporting our communities.
Frequently Asked Questions
What does a vehicle insurance policy cover?
Your vehicle insurance policy will typically cover liability for injuries and property damage you cause to others as well as damage to your own vehicle in collisions and non-collision events like theft, vandalism, or natural disasters.
Is anyone who drives my car covered under my policy?
In most cases, anyone who has your permission to drive your car is covered by your insurance policy. However, coverages can vary depending on your policy or insurance company. We'll help you find the policy that fits your needs and budget.
What is the difference between comprehensive and collision insurance?
Collision insurance pays for the repair or replacement of your vehicle when it is damaged in a collision with another vehicle or object, regardless of fault. It applies to accidents involving your vehicle.
Comprehensive insurance covers damage to your vehicle not caused by a collision. This includes events such as theft, vandalism, natural disasters like hail or flooding, hitting an animal, or damage from falling objects like a tree.
Many vehicle owners choose to have both types of coverage to protect against the wide range of risks out there.
How does my driving record affect my insurance premium?
Your driving record can significantly affect your insurance premium. If you have a clean record without any accidents or traffic violations, your premium is likely to be lower. However, if you have a history of accidents, speeding tickets, or other moving violations, you're likely to pay a higher premium because you're considered to be a higher risk. It will save you money if you maintain a good driving record by keeping your insurance costs lower.
What is needed for an auto quote?
Here's what you'll need to get a vehicle insurance quote:
Personal Information – name, address, date of birth, social security number (SSN), driver's license number, occupation, and marital status
Vehicle Information – make, model, year, vehicle identification number (VIN), and usage details.
Driver Information – information for all drivers in the household including driver's license numbers, date of birth, social security number (SSN) and details of any accidents or traffic violations in the last few years for each driver.
Coverage Preferences – preferred types (liability, collision, comprehensive, etc.), coverage limits and deductibles you prefer.
Previous Insurance Information – details of your current or previous auto insurance including the insurer's name, and expiration date (if applicable).
Do I need insurance on my RV if it isn't being driven?
It depends on state regulations, ownership status, and how you're using the RV when it's not being driven if you need insurance or not still. Typically, if you're financing your RV through a loan, you need insurance even if it's not in use. Some states and insurance companies will require you to have a specific kind of storage policy during the off-season. You may need liability insurance to protect you and your RV in case something happens while it's parked or in case of theft, vandalism, or natural disasters.
What's the difference between motorhome and travel trailer insurance?
Motorhome insurance covers motorhomes, which are self-propelled vehicles like RVs or camper vans. This typically includes liability, collision, and comprehensive coverages and may offer options to include personal belongings and attached accessories.
Travel trailer insurance is designed for non-motorized towable trailers such as fifth-wheel or standard travel trailers. This covers the trailer itself and its contents but does not cover the vehicle towing it. It typically includes liability, collision, and comprehensive coverages and personal property within the trailer.
We'll work with you to determine the best type of coverage policy available for you to fit your needs and budget.
Work with Midwest Bank Agency

Get a free quote
Fill out this form to get started today.
Get a Free Quote

Contact us
Get in touch with our staff if you have any questions.
Get in touch
We are an independent insurance agency. We represent a multitude of companies. We are full-service agency. Our agents are licensed in property & casualty, flood, commercial, business, farm, crop, livestock, health, life, and bonds. To contact any of our agents, use our online form.
Not a Deposit. Not FDIC Insured. Not insured by any federal government agency. Not guaranteed by the bank. May go down in value.
Auto Loans
Our competitive rates and flexible terms make financing your dream car easy with our auto loans. Whether you're buying new or used, our experienced team is here to guide you through the process, providing quick approvals and personalized solutions.
Learn more
Personal Checking
Manage your money your way. Our checking accounts provide the flexibility to meet your lifestyle and financial needs, letting you manage your money more effectively.
Learn more