Our Team
Trust our team to keep you safe.
Midwest Bank Agency staff is focused on protecting you, your family, your business, your farm, and your future.
Our Midwest Bank Agency Staff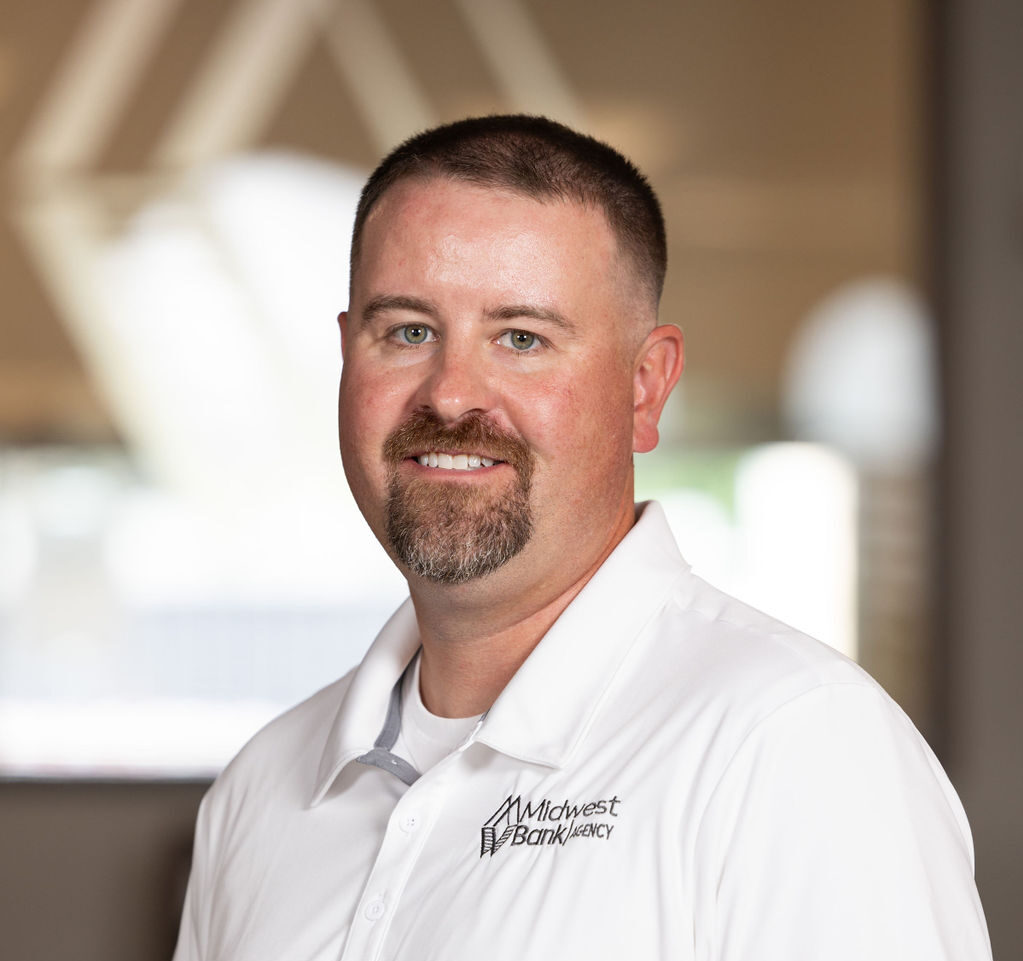 Michael Kuester
Vice President Insurance Services
Josh Gossman
Crop Insurance Specialist
Jessica Clark
Insurance Services Assistant
Tanisha Brahmer
Insurance Services Assistant
Why Choose Midwest Bank Agency?
Personal Relationships
Relationships are what we are all about. We're focused on getting to know you and your life. We want to know your family, your business, and your goals for the future.
Community-Minded
Community means everything to Midwest Bank. We're here to support the communities we serve, whether that's volunteering or participating in the local parade, we're proud of our towns.
Family Values
We treat our clients like family. You're more than an account to us. We care about you and want to be here for you in the good times as well as support you in the difficult ones.
Hands-On Focus
We're not afraid of getting our hands dirty. We're not afraid of working hard to get you what you need. Our focus is on our clients and finding you the solutions to make your life better.
Our Locations
Our team can travel and easily meet you where you are if needed. We work closely with the Midwest Bank staff across all of our locations. Whether you're in Deshler or Plainview, Lincoln, or Norfolk, we'll take the time to come to you because we believe that type of service matters.
Creighton
Deshler
Lincoln
Norfolk
Pierce
Pilger
Plainview
Wisner
York
Request a Quote
Whether you need home insurance, insurance for your business, or crop insurance for your farm operation, our team can help. We'll take the time to listen to your concerns, understand your needs, and find the policies that best suit you and your budget. Contact us today to get started.
We are an independent insurance agency. We represent a multitude of companies. We are a full-service agency. Our agents are licensed in property & casualty, flood, commercial, business, farm, crop, livestock, health, life, and bonds. To contact any of our agents, use our online contact form.
Not a Deposit. Not FDIC Insured. Not insured by any federal government agency. Not guaranteed by the bank. May go down in value.