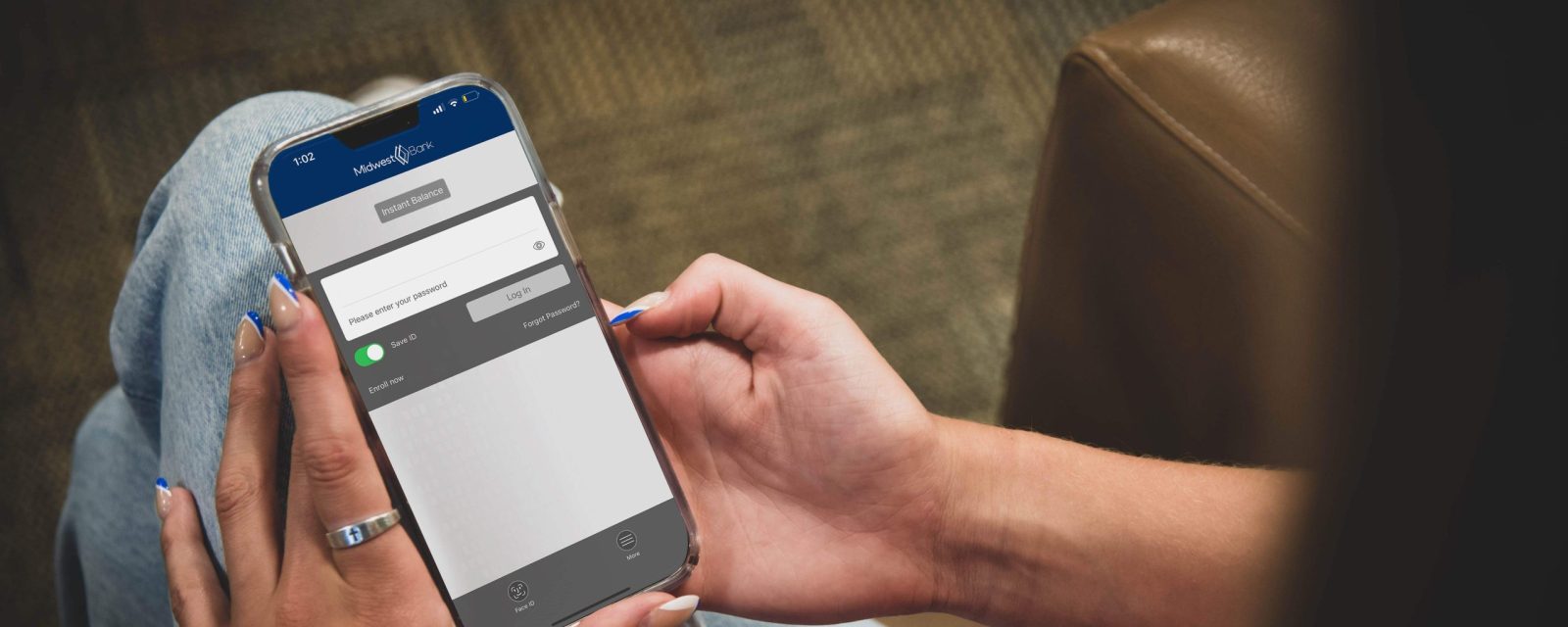 Online & Mobile Banking
Manage accounts, pay bills, and secure your financial future, anytime, anywhere.
Mobile banking empowers you with financial control. Access accounts 24/7, transfer funds, pay bills swiftly, and deposit checks remotely. Security features ensure peace of mind, while budgeting tools aid financial planning. Enjoy the convenience of instant notifications for account activity. With the power of mobile banking, your financial world fits in your pocket, giving you the freedom to manage your money efficiently and securely, no matter where life takes you.
Online & Mobile Banking
Simple, Secure, and On the Move
Banking on the go is easy with Midwest Bank. With our Online & Mobile Banking solutions, you have access to mobile deposit, bill pay, account alerts, and so much more. Manage your debit cards, track your spending, and easily send and receive money from friends and family.
Download our app on the Apple App Store or Google Play today
Benefits of Mobile Banking
Bill Pay
Never miss a payment again. Pay all of your bills in one place and set up automatic payments.
Digital Wallet
Turn your smartphone into a payment device with touchless pay.
Mobile deposit
Deposit checks in a snap, use your mobile phone to deposit checks anytime, anywhere.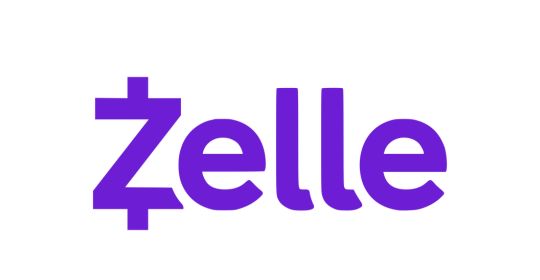 Zelle®
Send money fast, safe, and free to your friends and family with Zelle®. Send or receive money directly from one bank account to another within minutes.
Learn more
Account Alerts
Get notified of account activity so that you can stay on top of your account. Get notifications when your account falls below a certain amount, deposits or withdrawals are posted to your account, or other account activities that you can set yourself.
Manage Your Card Your Way
Card Valet allows you to manage you card at home or on the go. Turn your card on/off, report it lost or stolen, notify us of your travel plans, and get insight into your spending habits.
Enroll in Online Banking Today!
Your bank is now at your fingertips. You can do nearly everything on the go, at home, on the beach, anywhere. Get enrolled today to start banking wherever you are.
---
Frequently Asked Questions
How do I enroll in Mobile Banking?
From your computer, click on the login button at the top right corner and click enroll today and follow the steps to set up your online account. Once you have your username and password, you're all set to download our Midwest Bank app.
What types of checks are not accepted through mobile deposits?
Money grams are not accepted through mobile deposits.
Why did my check get rejected in mobile deposit?
There are several reasons why your check could have been rejected:
1. The check wasn't endorsed before depositing
Be sure that your signature is endorsed on the back of the check. In addition to your signature, you will need to write "For Mobile Deposit Only" under your signature.
2. There is more than one payee listed on the check
If two people are listed on the check, you will need to include both signatures to endorse the check properly.
3. The images are blurry
Be sure to take a clear picture of both sides of the check. If the images aren't captured clearly, this could result in a delay in depositing the check. Be sure to take your image on a dark background so that it captures the lighter color of your paper check.
4. The amounts don't match
Be sure you type in the correct deposit amount in the app before taking a picture of the check.
5. The amount of the check exceeds $2,500
The standard daily deposit limit (cumulative) is $2,500. If you check exceeds that amount, please visit your nearest Midwest Bank branch.
6. There is no payee indicated
If the 'Pay to the Order Of' line is blank, you will not be able to deposit the check.
7. Duplicate deposit
If you've already deposited the check, you will not be able to deposit it again. If you receive an error message that indicates you have already deposited a check (but you have no recollection of doing so), please contact your nearest Midwest Bank branch.
8. The check is torn or folded
Checks that have been folded or torn can make it difficult to read the information.
How do I set up online bill pay?
Online BillPay is a free service offered through our online banking and Mobile app. If you are using Bill Pay for the first time, follow the steps below on a desktop.
Log into your online banking account
Click on "Bill Payment" in the menu at the top of the page to read and acknowledge the legal disclosures.
Once you have read and accepted the Legal Agreements, you can start adding you billers and account information and save for all future payments.
Log in anytime to pay bills in minutes, on your schedule, without writing checks or visiting multiple biller websites. No more writing checks, envelopes, stamps, or trips to the post office.
How do I pay my bills online?
From the Desktop
Log into your online banking account
Click on "Bill Payment" located in menu at the top of the page
From the Online Banking App
Log into your Midwest Bank app
Click on "Transfer & Pay" located at the bottom of your screen
Under Payments, click on "Pay Bills"
What is Zelle?
Zelle is a popular digital payment service that allows individuals to send money to one another electronically. It facilitates fast and secure peer-to-peer (P2P) transactions, enabling users to send funds directly from their bank account to the recipient's bank account, often within minutes. Zelle is commonly used for splitting bills, paying rent, sharing expenses, or sending money to family and friends. Many major banks and credit unions in the U.S. offer Zelle as a feature within their mobile banking apps, making it a convenient way to transfer money between individuals.
How do I send money using Zelle?
Once you have signed up for bill pay on the desktop, you can then access Zelle on the Midwest Bank app.
Log In to the Midwest Bank App or Website
Find the "Send money with Zelle" link.
Choose Recipient
Enter the Amount
Add a Memo (Optional)
Review and Confirm
Personal Checking
Manage your money your way. Our checking accounts provide the flexibility to meet your lifestyle and financial needs, letting you manage your money more effectively.
Learn more
Personal Savings & CDs
Our savings accounts offer secure deposits, competitive interest rates, and easy online management, empowering you to save for goals confidently. Whether you're saving for a rainy day or a dream vacation, start maximizing your funds with convenience and peace of mind today.
Learn more