We'll put you in the driver's seat with our competitive Auto Loans
Our competitive rates and flexible terms make financing your dream car easy with our auto loans. Whether you're buying new or used, our experienced team is here to guide you through the process, providing quick approvals and personalized solutions. Trust Midwest Bank for your auto financing needs and hit the road with confidence. Apply today for an auto loan to experience the difference in banking that drives you forward.
All types of vehicles for all occasions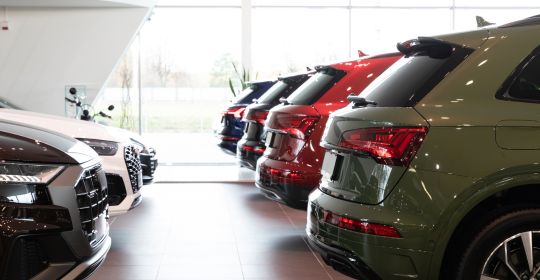 Cars & Trucks
Hit the road with the bank you know and trust. We can help simplify the car buying process for you.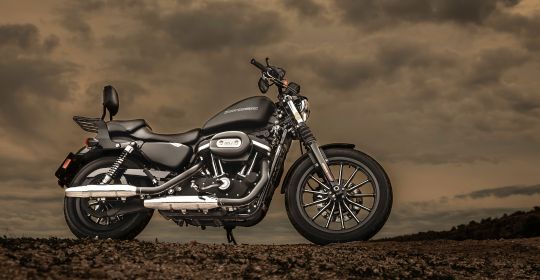 Motorcycles
We'll help you get cruising down the open road on your new motorcycle in no time with our flexible terms and competitive rates.
Recreational Vehicles
It's time to get some fun toys to help you explore this great, big world. Whether you want a boat for the weekend or an RV you can take the family across the country in, we can help.
Flexible Terms
Every client is different. That's something we understand at Midwest Bank. We'll work to find the best loan option for our budget and credit profile.
Competitive Rates
Another benefit of banking with a community bank, we're here to be competitive and find you the best rate available. We'll work hard to find the best rate to get you into the car of your dreams.
Local Decisions
We've been serving Nebraska for over 70 years and our decision makers are right here, in our branches, ready to help you, not states away like some of those bigger banks.
Trusted Experts
When it comes to finding you the right loan, our lenders are valuable experts and here to help you every step of the way.
Contact a Midwest Bank lender today!
Let us help you get into your new car with an auto loan. Any of our lenders are ready to help you. Contact your local Midwest Bank branch to get started.
---
Frequently Asked Questions
What does APR stand for and how is it calculated?
APR stands for Annual Percentage Rate. It is a measure of the total cost of borrowing, including both the interest rate and any associated fees, expressed as an annual percentage. To calculate APR, lenders consider the interest rate, loan fees, and the loan term, providing borrowers with a more accurate representation of the true cost of a loan over its duration.
Can I make my loan payment through the Midwest Bank mobile app?
Yes, you can make loan payments conveniently through the Midwest Bank mobile app, offering a user-friendly and secure method to manage your loan obligations from your mobile device. Simply log in to the app, navigate to the payment section, and follow the provided instructions to complete your payment.
Can I schedule my payment for a future date?
Yes, we offer the option to schedule your payment for a future date. You can often choose a specific date that aligns with your financial situation, ensuring on-time payments without manual intervention.
Can I be reminded when I have an upcoming payment due?
Yes, the Midwest Bank mobile app typically allows you to set payment reminders, helping you stay on top of your financial obligations and avoid missed payments. You can schedule reminders for upcoming loan payments to ensure you never forget a due date.
What if I don't want to pay online?
If you prefer not to pay online, you can explore alternative payment methods such as mailing a physical check or money order to Midwest Bank's designated address, visiting a local branch or payment center, or setting up automatic payments through our bill pay service. Be sure to confirm the available payment options with us to choose the method that best suits your preferences.
Personal & Auto Loans
With nearly 100 years of combined experience, our Midwest Bank loan professionals are ready to help you reach your goals. Whether you're buying a new car, consolidating your debt, or paying for your child's education, we are here to help you.
Learn more
Personal Credit Cards
With a variety of different credit card types to choose from, Midwest Bank has the perfect card for you and your family. Our cards can help you gain financial freedom while building your credit and also earn valuable rewards.
Learn more