Debit Cards
Access to your money, anytime, anywhere
Debit cards provide easy access to funds in your bank account. They're widely accepted for purchases and online transactions. Debit cards also enhance security with PINs and chip technology, reducing the risk of fraud. Get your card in minutes at your preferred branch today!
Midwest Bank Debit Cards
When you open a new checking account with Midwest Bank, you can instantly choose from a variety of debit card design options. Have one printed at our branches or we can send it in the mail.
Mascot Debit Cards
Midwest Bank is a proud supporter of our communities and area schools. Now, you can help support your area school and easily use this debit card anywhere debit and credit cards are accepted.
For each mascot debit card issued, we'll give back to the schools. We currently have ten different designs to choose from. Show your school spirit and help support your local school!
Battle Creek Braves
Creighton Bulldogs
Deshler Dragons
Lutheran High Northeast Eagles
Norfolk Catholic Knights
Northeast Community College Hawks
Pierce Bluejays
Plainview Pirates
Wisner-Pilger Gators
York Dukes
---
Find a MoneyPass® ATM and save yourself some cash by avoiding a surcharge.
Next time you're not close to a local Midwest Bank location, just look for the MoneyPass®logo at the ATM to avoid paying a surcharge. MoneyPass® has more than 40,000 convenient surcharge-free ATMs nationwide to help you save money and avoid those surcharge fees.
Find a MoneyPass® ATM
---
A New Way to Pay
With Apple Pay or Google Pay, you can easily use your phone to pay on the go. Add your Midwest Bank card to your digital wallet and you're instantly connected. Wherever life takes you, you're ready.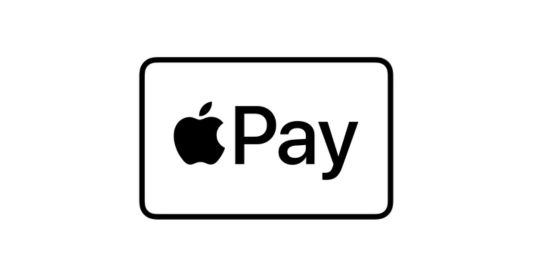 Apple Pay
Apple Pay simplifies payments with a tap of your device, enhancing security through tokenization. Enjoy speed, convenience, and privacy in every transaction, all without carrying physical cards. Search for the Apple Pay app on your phone and load your Midwest Bank card.
Google Pay
Google Pay streamlines payments, making transactions fast, secure, and paperless. Easily manage cards, send money, and earn rewards, all within a unified, user-friendly platform. Download the app and load your Midwest Bank card.
Manage your debit card with MyCards on the Mobile Banking App
With our online banking, managing your bank card is a breeze. Easily track transactions, set spending limits, and receive instant alerts, ensuring control, security, and peace of mind in real-time.
Frequently Asked Questions
What do I do if my card was lost or stolen?
Outside of regular business hours call 1-800-472-3272.
During regular business hours, contact your local branch.
You may not know it, but you have round-the-clock protection against the increasingly savvy perpetrators of debit card fraud. With this protection, trained analysts are watching for suspicious activity on your behalf 24/7, 365 days a year. When a transaction is not consistent with your usual card activity, you will get a call or text from our Card Processing Center to verify the authenticity of the transaction.
It is important that Midwest Bank have your current phone numbers on file so you can be reached by Fraud Prevention Services in the event that suspicious or out of the ordinary card activity is recognized on your account.
Our Card Processing Center will NEVER ask for the following information:
Your full card number
The expiration date on your card
Your card's PIN number
The CVC code on the back of your card
Your full social security number
Can I temporarily turn off my debit card if I have misplaced it?
Yes, we offer the option to temporarily turn off your debit card through our mobile banking app or online platforms if you've misplaced it.
Can I use my debit card internationally?
If you will be traveling internationally or outside of your normal geographic area, contact us first and we will make sure your card is working for you while you travel.
What's the difference between a debit card and credit card?
A debit card accesses your own funds, limiting spending to what's in your bank account, while a credit card offers a line of credit, allowing you to borrow money, but repay later with interest.
How do I change my card design?
If you want to change the design of your card, contact your local branch. There may be a small fee to update the card design.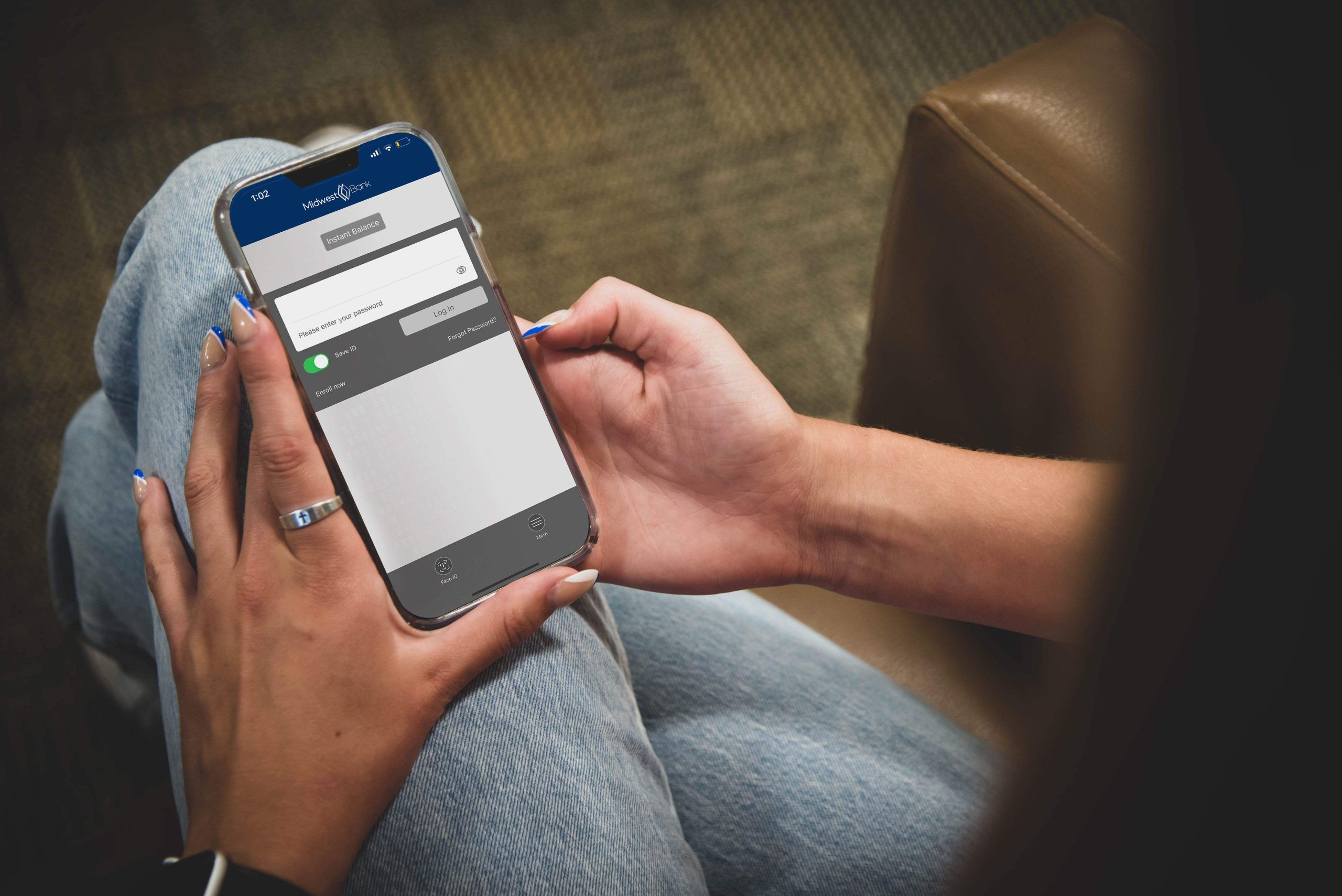 Personal Online & Mobile Banking
Banking on the go is easy with Midwest Bank. With our Online & Mobile Banking solutions, you have access to mobile deposit, bill pay, account alerts, and so much more. Manage your debit cards, track your spending, and easily send and receive money from friends and family.
Learn more
Personal Savings & CDs
Our savings accounts offer secure deposits, competitive interest rates, and easy online management, empowering you to save for goals confidently. Whether you're saving for a rainy day or a dream vacation, start maximizing your funds with convenience and peace of mind today.
Learn more