Midwest Bank partners with Norfolk Public Schools to provide financial literacy education to high school students.
Midwest Bank hosted the 2nd Annual Reality Check event on Thursday, October 19, 2023, partnering again with Norfolk Public Schools. Sophomore Career Academy students participated in the financial literacy exercise where they received a career and average income and then had to make decisions based on their income and expenses.
Students went to different booths, spending a monthly budget on healthcare, childcare, entertainment, and charitable gifts. At each table, the students interacted with volunteers from local businesses to help them make their decisions. The exercise aims to provide students with a real-world simulation of being an adult with a set income, everyday expenses, unexpected emergencies, and, as an adult, how you must make it all work.
"This is one of our favorite events! We feel strongly about teaching financial literacy at a young age so students feel prepared to take on the real world. The students were so great, you can tell they are taking it all in and thinking carefully about how to spend their money," said Ashton Spieker, Vice President, Midwest Bank-Norfolk Main.
Midwest Bank is committed to supporting financial education for all ages in the communities it serves. Providing financial resources and education helps support the region's growth and success, and when our communities are thriving, so are we.
Students have to visit the bank if they need a loan.
Students have to take a "chance", just like in real life.
Students stop for insurance coverage.
Students can make a charitable donation.
Students have to decide what to spend on clothing.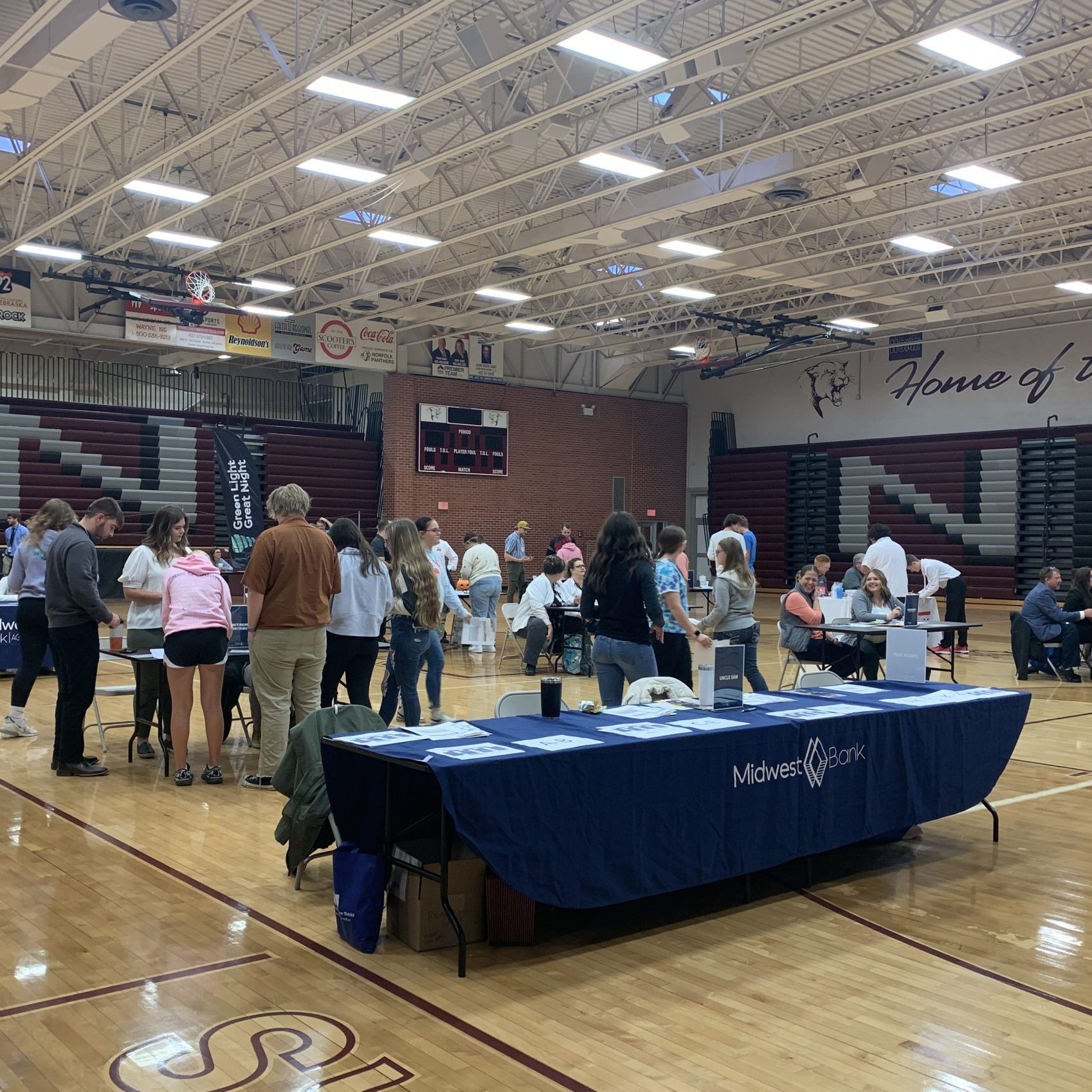 It was a great day with students at Reality Check.